Wednesday 20th
Thoroughly enjoyed my day as a NYC tourist which included a walk from my hotel on W 48th st to the very north end of Central Park, a quick walk down 125th st in Harlem and a first time visit to the Guggenheim.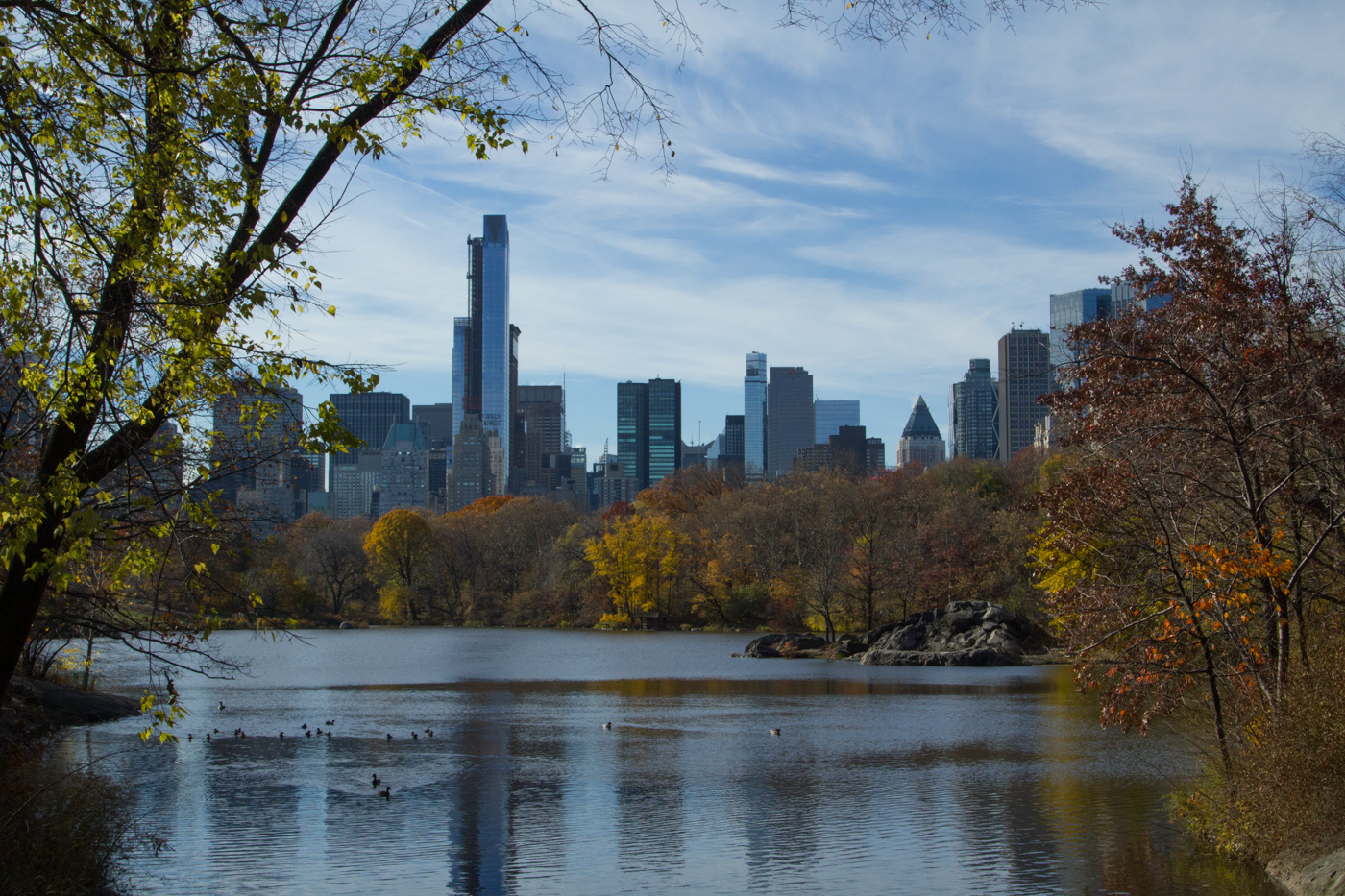 Perhaps not unexpected the Bowery filled up a bit slower than the night before - there was only something like a dozen people on the main floor when I arrived just after scheduled show time. When openers Sylvan Esso got on stage a few more had shown up and eventually quite a good crowd ended up attending. So Sylvan Esso who would be opening up for all the 3 remaining Minor Alps shows is 2 people - a female singer and male "laptop artist" doing some decent but to me not terribly interesting electronic stuff. Briefly caught my attention now and then but overall did not inspire me to come down from the balcony: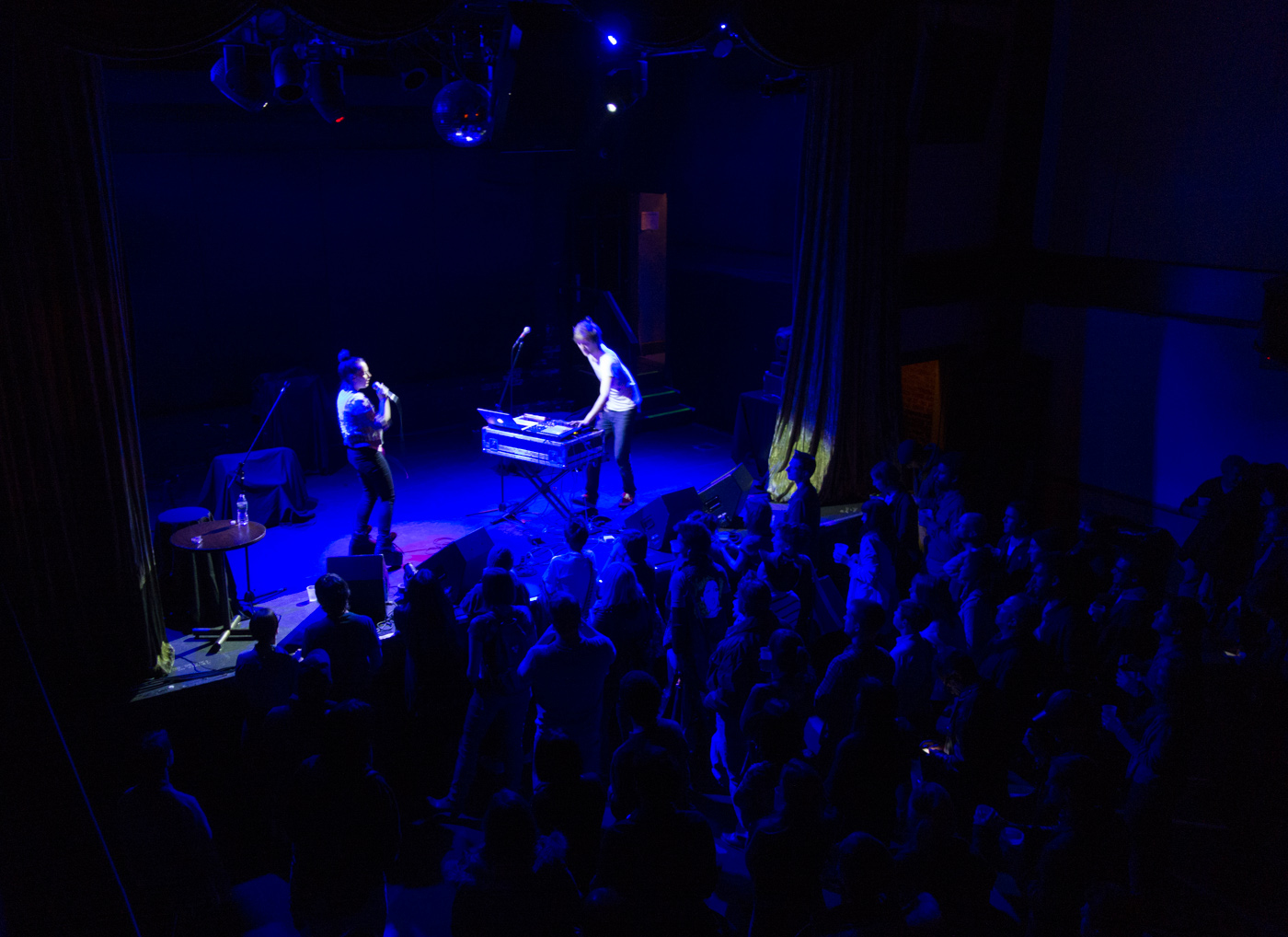 Quite a change of genre then when Matthew and Juliana started their set based mostly on acoustic guitars even though Juliana had also brought along a small keyboard. Right from the start it became clear that their voices are also a brilliant match in the live situation - of course voices can have good days and bad days but this was definitely a good day.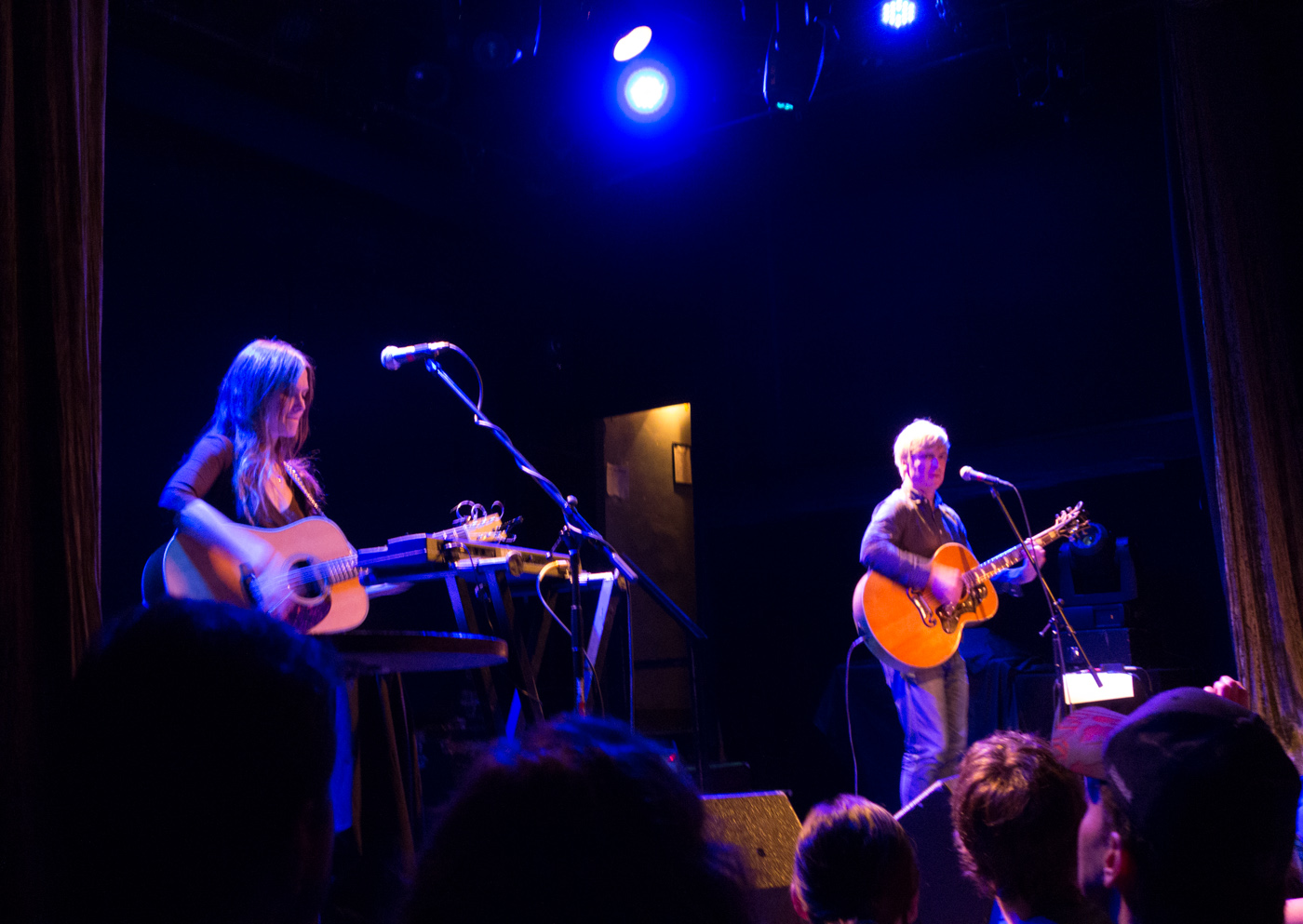 Apart from the Get There material we got some Juliana stuff and quite a few Nada Surf songs too. Maybe I should have done more Nada Surf homework cause I was a little bit (well a tiny little bit really) frustrated to hear so many songs that were new to me. But hey even the songs that I didn't know beforehand sounded really good. Also I don't think I've ever seen Juliana so positive and energetic on stage before - it was so obvious that she really enjoyed herself. And interesting to see her playing keyboard on stage for the first time - on some songs she played keyboard only, on others she would alternate between keys and guitar and I think she did that very well. Not show off keyboards but very tasteful and just as she often does on the guitar adding little experiments compared to the recorded versions.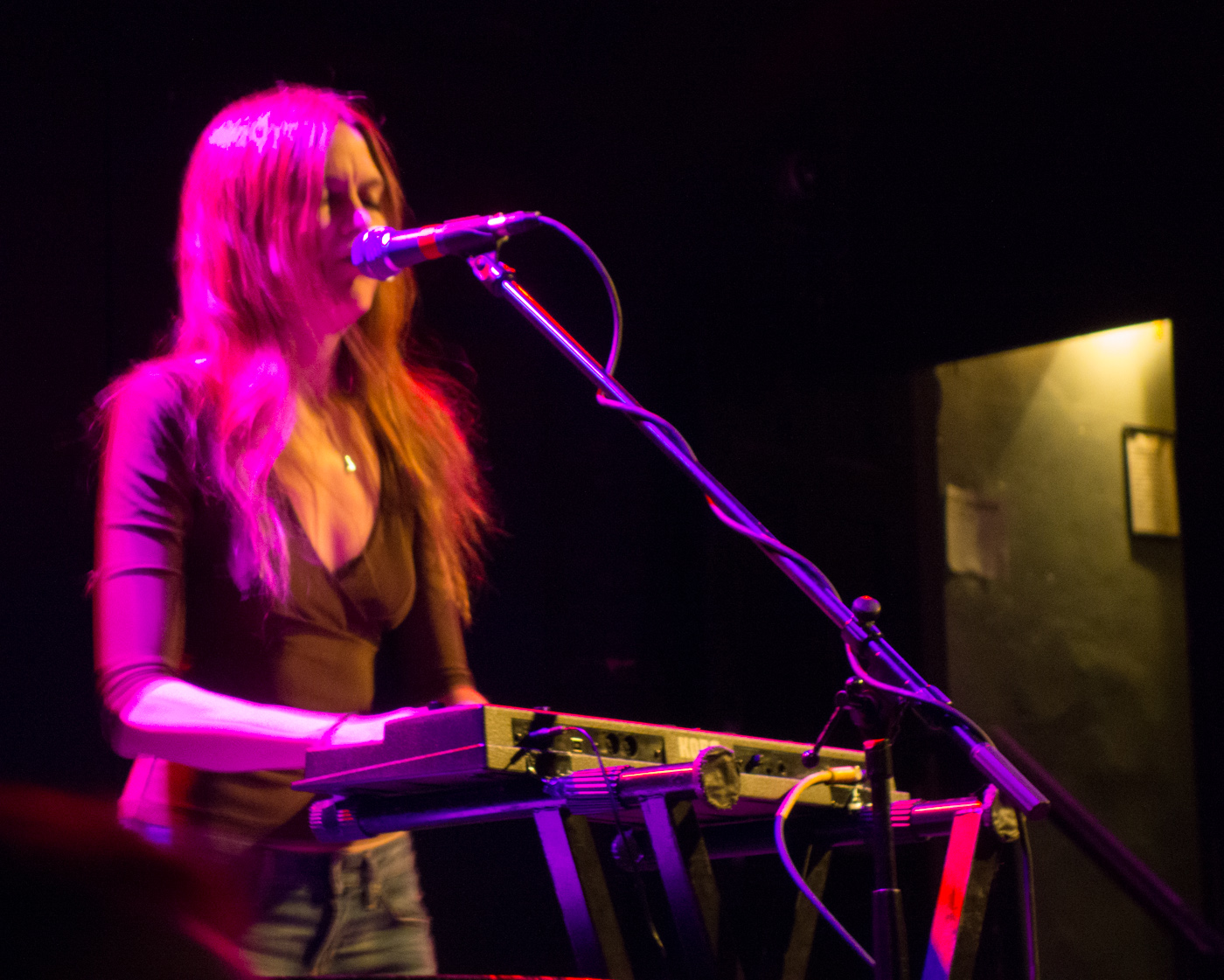 Some highlights from the distant past included Live On Tomorrow and Out There where Matthew did a very authentic John Strohm style guitar part. I Don't Know What To Do With My Hands is just such a brilliant song - perhaps one of the only ones though that suffered a bit from the lack of electric guitars. Away Again was also really beautiful but my absolute favorite moment came during the very last song - the second encore - which was Fruit Fly. I truly love this song, both the original and also Juliana's cover version. Matthew started out singing and it stayed that way for a long time - long enough that I started getting worried that Juliana wouldn't join in at all. But when she finally did enter with the Geometric Patterns line it literally blew me away - I couldn't believe how good it was! So powerful, so beautiful and such a fantastic match with Matthews voice. Perfect way to end the set.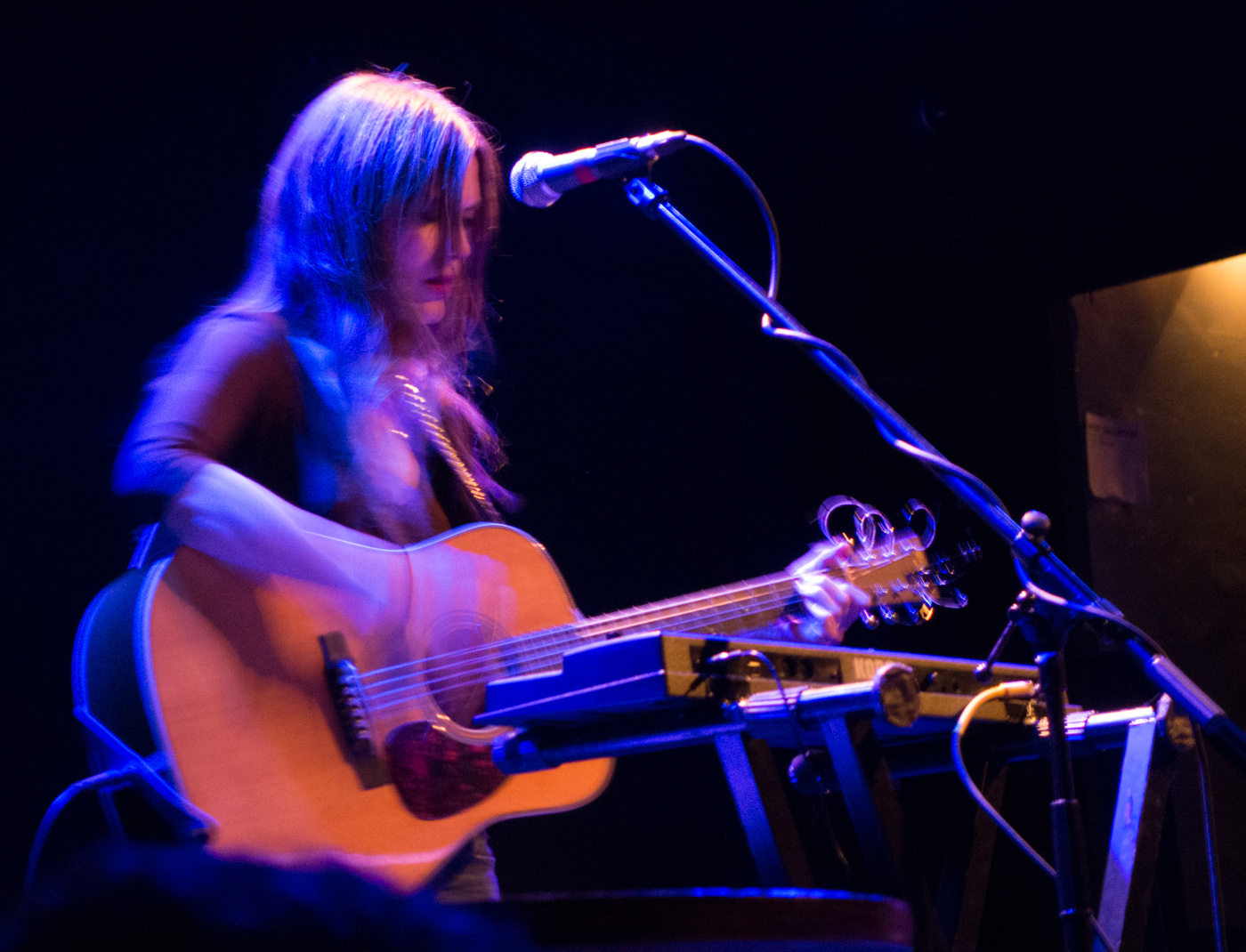 Artist:
Minor Alps
Venue:
Bowery Ballroom, New York City NY
Setlist:
I Wanna Take You Home
If I Wanted Trouble
Far From The Roses
Buried Plans
Candy Wrappers
Wish You Were Upstairs
Live On Tomorrow
Maxon
Such A Beautiful Girl
Inside Of Love
Out There
Beautiful Beat
Lonely Low
Moon Is Calling
Waiting For You
Airscape
I Don't Know What To Do With My Hands
Away Again
The Way You Wear Your Head
When Will I Be Loved
Fruit Fly