Thursday 21st & Friday 22nd
Thursday was spent in full on tourist mode - amongst other things enjoying the view from the Rockefeller Center: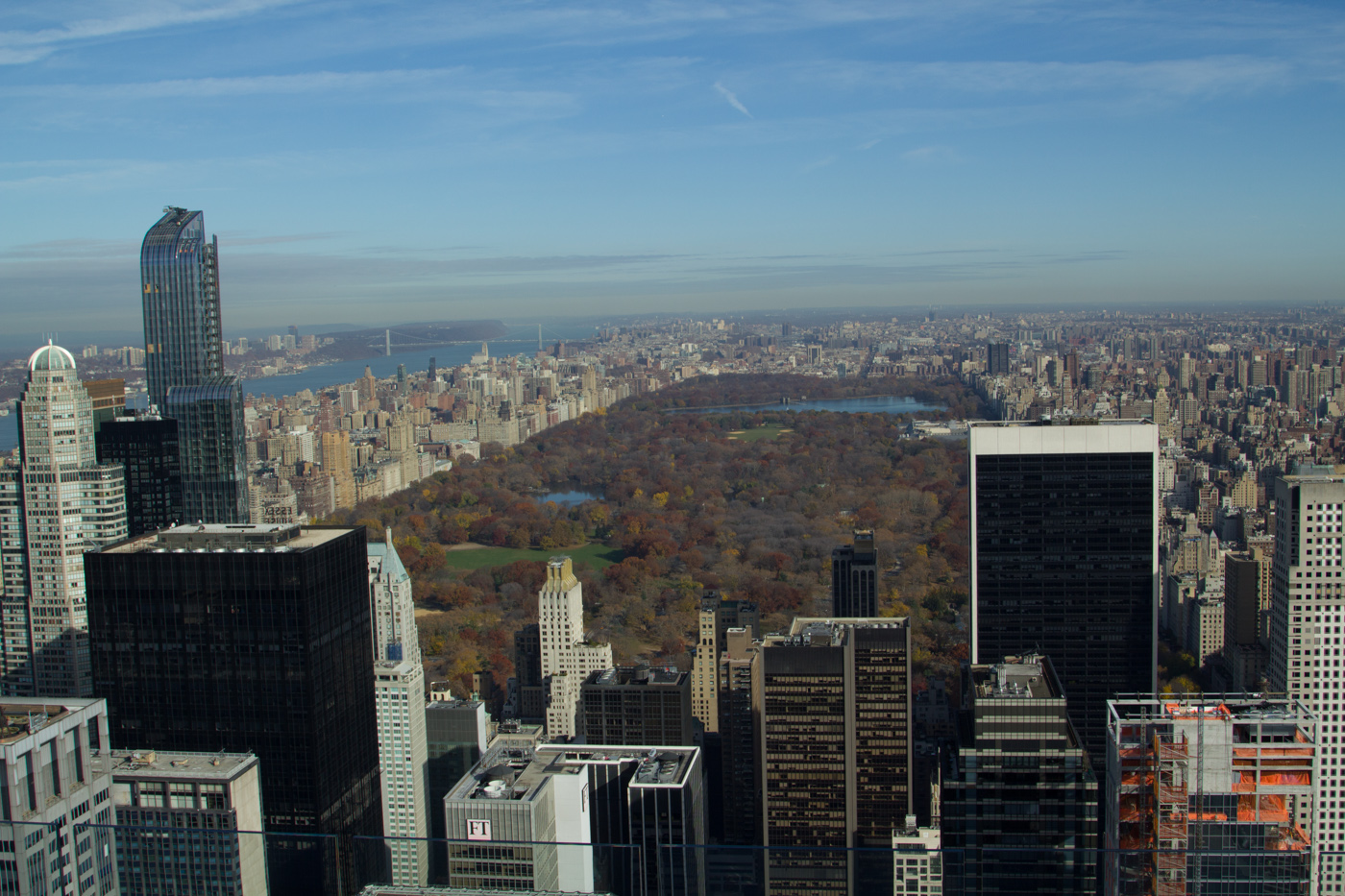 Getting to walk the Brooklyn Bridge was also a first for me: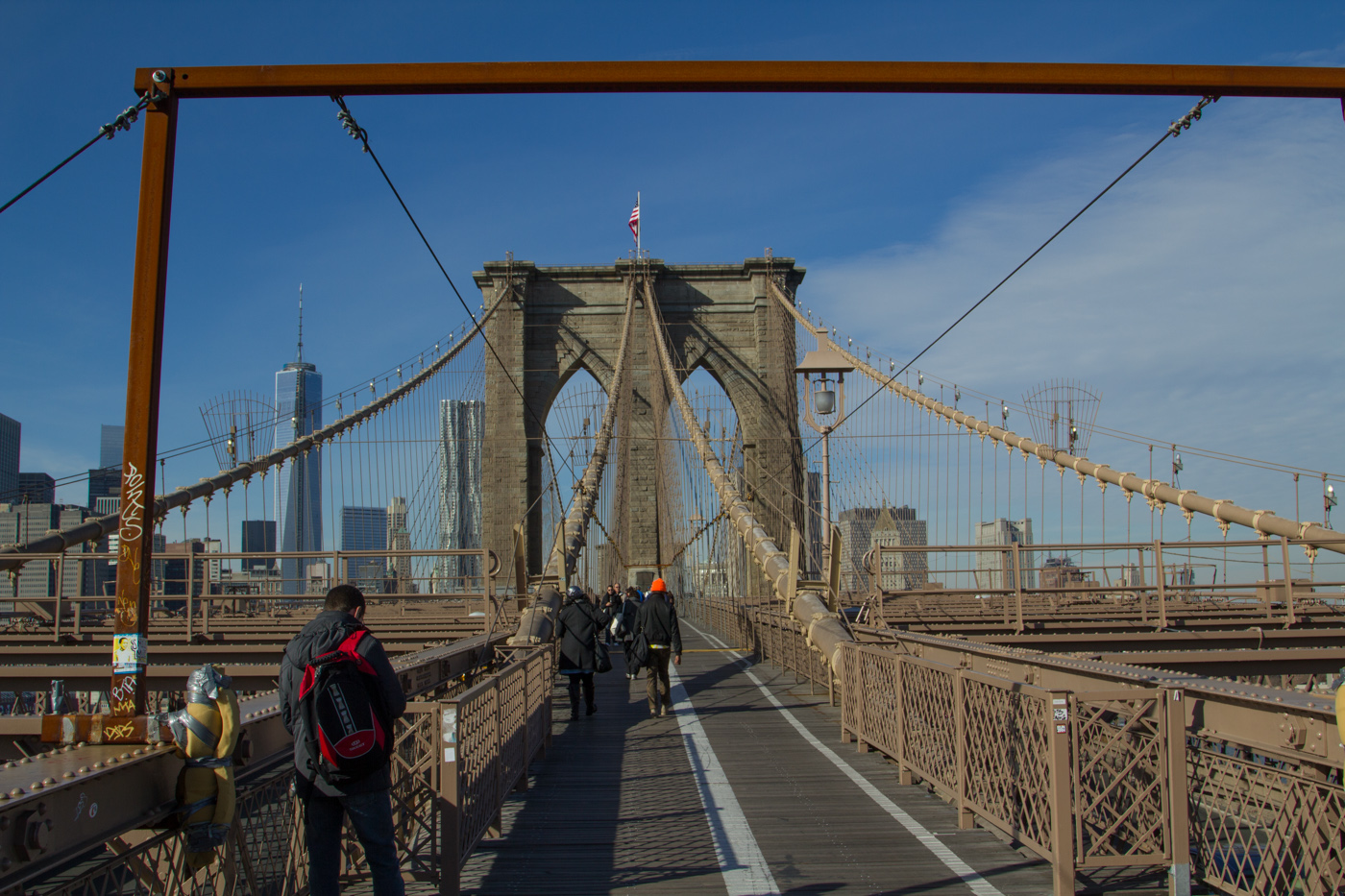 If I hadn't been such a full on tourist maybe I would have discovered the surprise Minor Alps appearance that evening at Rockwood Music Hall in due time to actually get there, but I only found it once they were halfway into the show. Had a little more time in NYC Friday before letting Amtrak take me to Philadelphia - a city that doesn't really do much for me so I hadn't set aside any time for sightseeing there.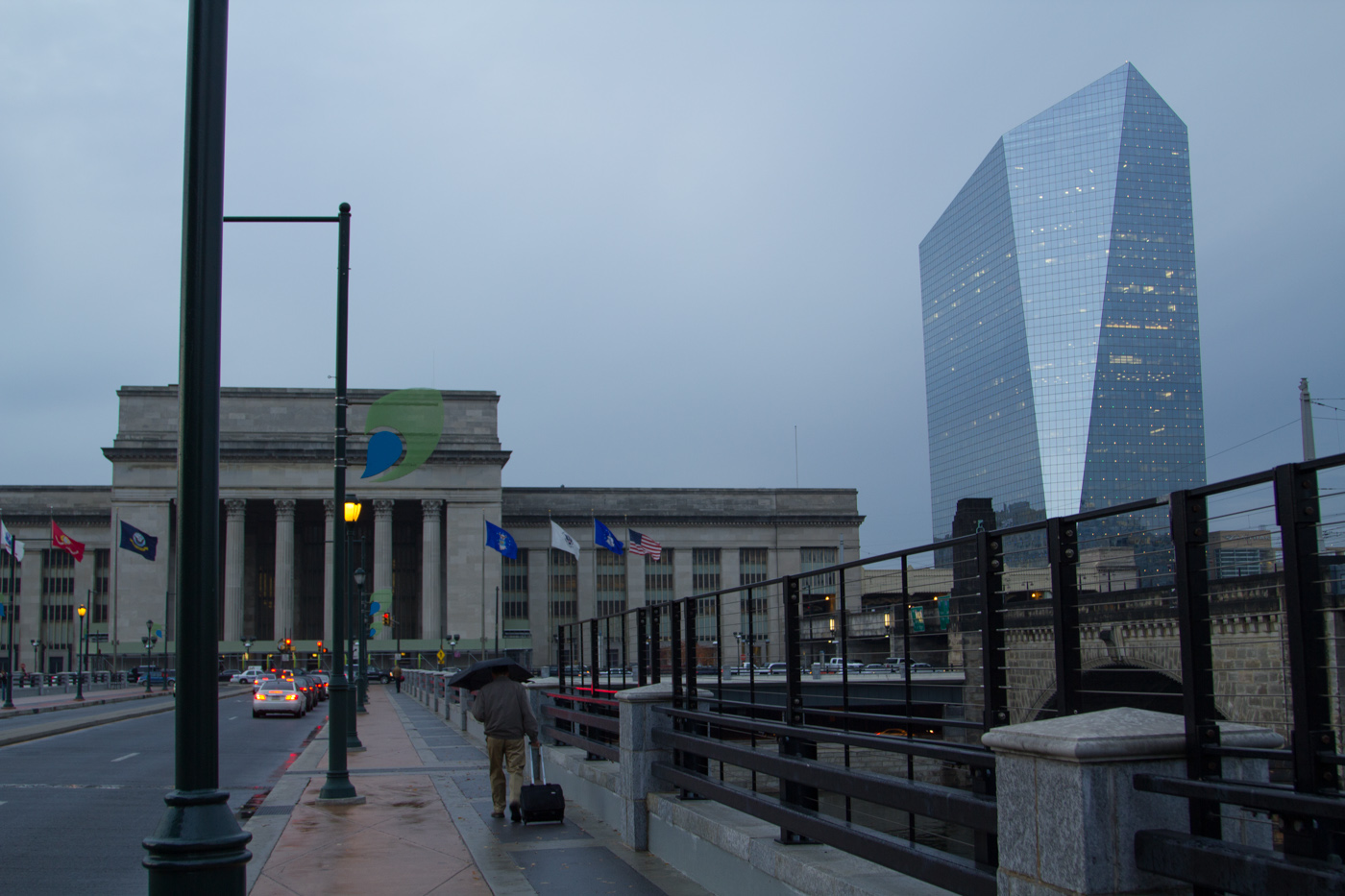 There was a record store appearance at 6PM which I had kind of hoped to attend but the schedule became a little too tight for that to happen. When I arrived at World Cafe Live Sylvan Esso had already done their thing. Downstairs is a cozy place with probably half the audience situated at tables. I had expected a larger crowd though - don't think much more than 100 people were present. Also a bit of an odd setup which kind of discourages the standing audience from moving all the way up to the stage. This did not stop Juliana and Matthew from delivering yet another great set though.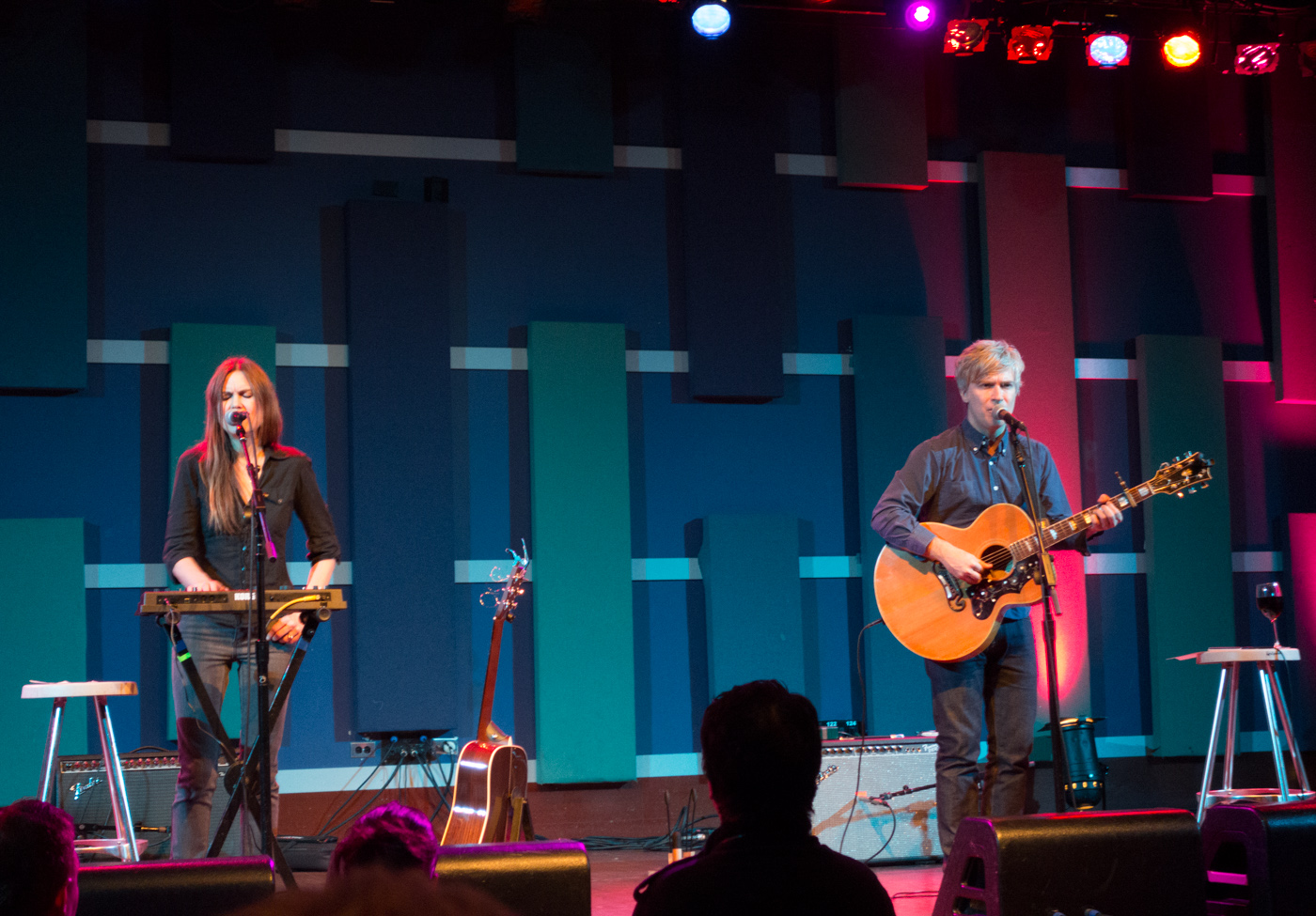 Once again the mere combination of those 2 voices were really brilliant. Many people - including themselves - have commented that their voices are so similar that it can be hard to tell them apart. For me they're more of a perfect match - they complement each other so well. Matthew is a super solid and smooth base - always in tune and perhaps when on his own a little bit too perfect for my taste. Juliana adds a really nice edge and it all melts into a brilliant mix of goodness.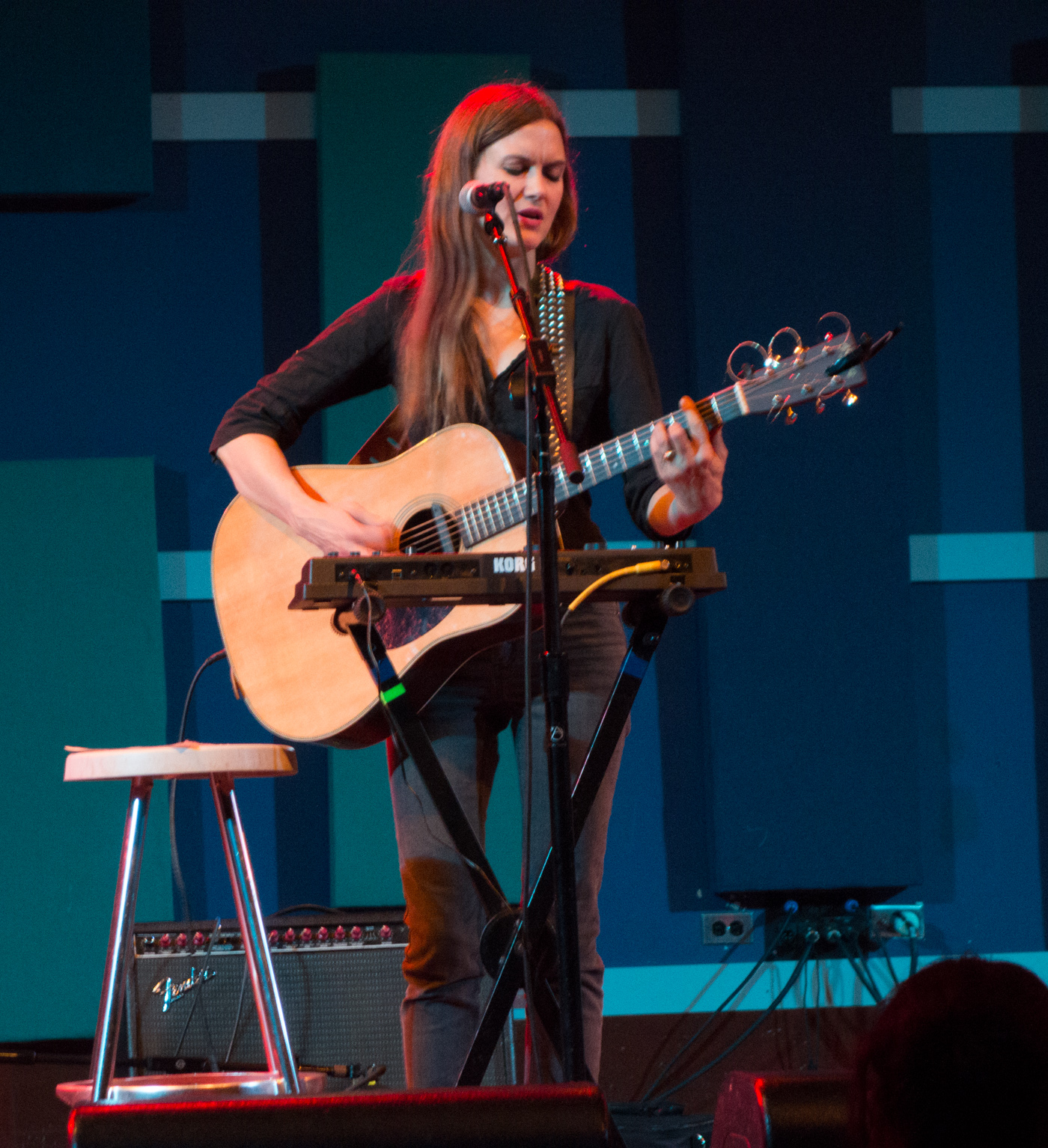 As the evening progressed it became evident that Juliana was still in an excellent mood - amongst other things turning signals to the sound guy into a funny hand dance. And who was that playing the Enter Sandman riff in between songs - Hatfield or Hetfield?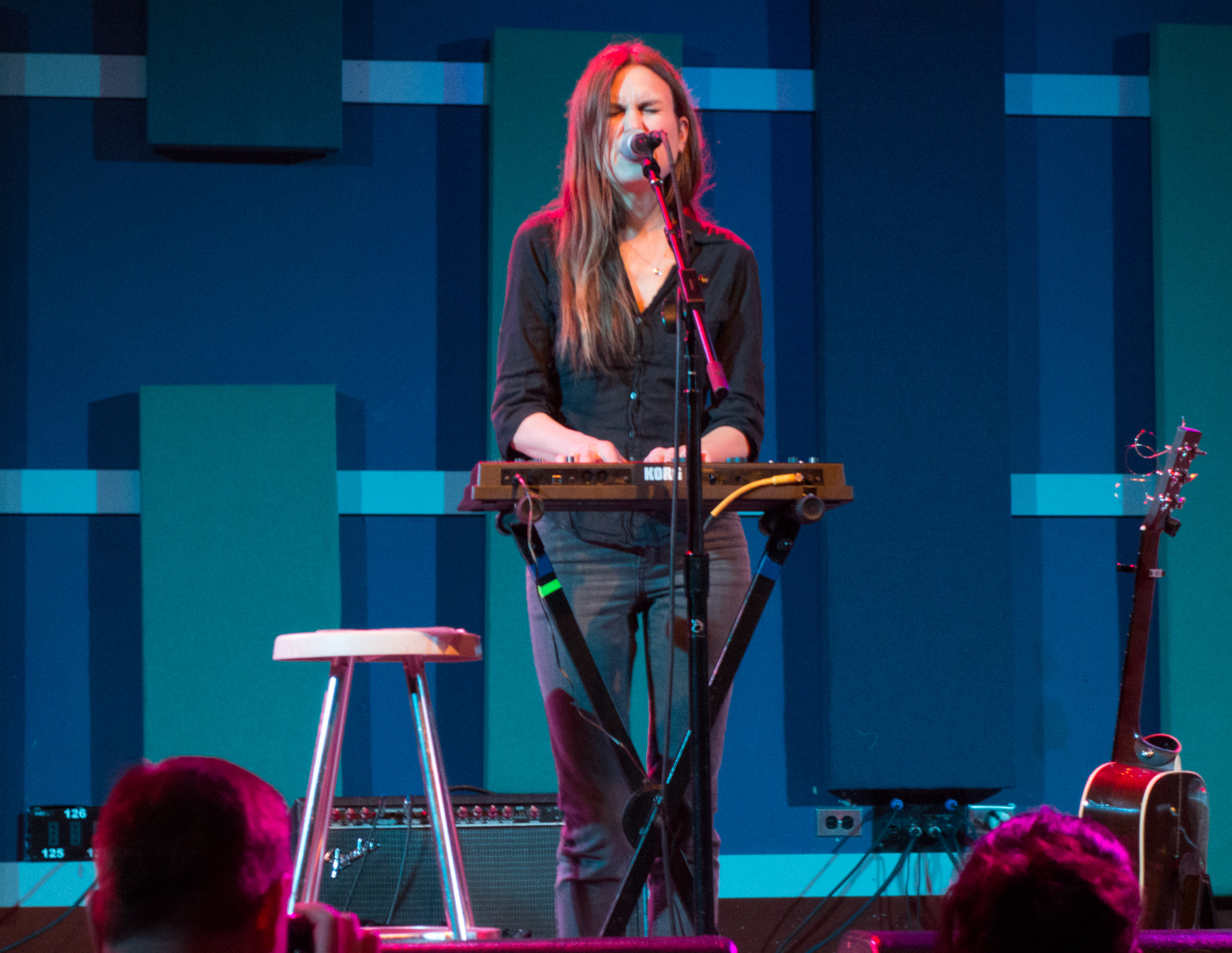 The set list ended up being identical to the night before and those Nada Surf songs definitely started to grow on me. Is that song really called Beautiful Bee I remember myself (the Nada Novice) wondering? One of my favorite small moments on Get There is the last "reach out" in I Don't Know What To Do With My Hands and thankfully it transferred nicely to the stage as well. Of course this night I was better prepared for the impressive Fruit Fly finale but still a perfect way to end the show.
Artist:
Minor Alps
Venue:
World Cafe Live, Philadelphia PA
Setlist:
I Wanna Take You Home
If I Wanted Trouble
Far From The Roses
Buried Plans
Candy Wrappers
Wish You Were Upstairs
Live On Tomorrow
Maxon
Such A Beautiful Girl
Inside Of Love
Out There
Beautiful Beat
Lonely Low
Moon Is Calling
Waiting For You
Airscape
I Don't Know What To Do With My Hands
Away Again
The Way You Wear Your Head
When Will I Be Loved
Fruit Fly